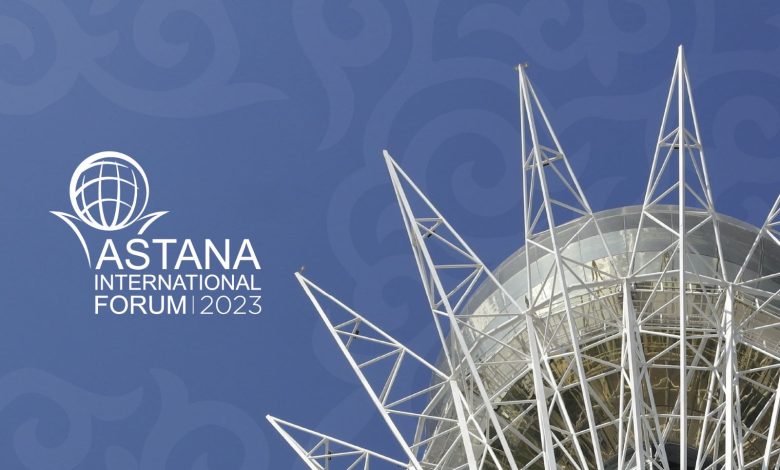 The Astana International Forum, a major international conference aiming to tackle global challenges in foreign policy and international security, climate, food scarcity, and energy security, unveiled keynote speakers among distinguished and influential guests, including heads of state and international leaders.
The June 8-9 forum, hosted by Kazakh President Kassym-Jomart Tokayev, will cover relevant issues to identify actionable solutions to pressing global challenges.
The event will bring together government leaders, international organizations, CEOs of major multinational companies, and renowned international experts.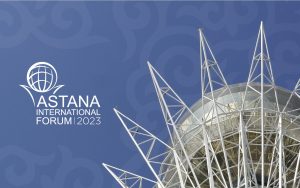 Among them are Emir of Qatar Sheikh Tamim Bin Hamad Al Thani, Chairwoman of the Presidency of Bosnia and Herzegovina Željka Cvijanović, Director-General of the World Trade Organization (WTO) Ngozi Okonjo-Iweala, Managing Director of the International Monetary Fund (IMF) Kristalina Georgieva, Secretary General of the Organization for Security and Co-operation in Europe (OSCE) Helga Schmid, President of the OSCE Parliamentary Assembly Margareta Cederfelt, Secretary-General of the Shanghai Cooperation Organization (SCO) Zhang Ming, President of the European Bank for Reconstruction and Development (EBRD) Odile Renaud-Basso, President of the Asian Development Bank (ADB) Masatsugu Asakawa, Minister of Energy and Infrastructure of the United Arab Emirates Suhail Mohammed Faraj Al Mazroui, European Commissioner for Agriculture Janusz Wojciechowski, former President of Ethiopia Mulatu Teshome, former Prime Minister of Burkina Faso Lassina Zerbo, Swiss diplomat and former OSCE Secretary-General Thomas Greminger, S&P Global Vice Chairman Daniel Yergin, Director of the Ban Ki-moon Foundation for a Better Future, and former Ambassador for Climate Change of the Republic of Korea Rae Kwon Chung.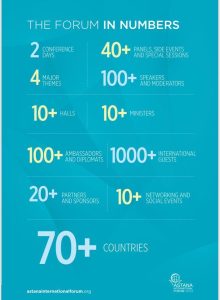 The United Nations has supported the event by providing high-level speakers and coordinating the participation of several UN agencies, including Director-General of the United Nations Educational, Scientific and Cultural Organization (UNESCO) Audrey Azoulay, UN Under-Secretary-General and Executive Secretary of the United Nations Economic and Social Commission for Asia and the Pacific (ESCAP) Armida Alisjahbana, UN Assistant Secretary-General for Europe, Central Asia and Americas at the Department of Political and Peacebuilding Affairs (DPPA) Miroslav Jenča and UN Assistant Secretary-General Ivana Živković.
More than 1,000 participants and guests worldwide will consider interstate cooperation models to foster new global partnerships.
In two days, the forum will hold more than 40 panel sessions, armchair discussions, and other events to address challenges in four key dimensions: foreign policy and international security, international development and sustainability, energy and climate change, economy, and finance.
CNN, a global news channel, has also been announced as the strategic partner of the forum. CNN anchor Richard Quest will moderate the plenary session.
The high-level event under the overarching theme Tackling Challenges through Dialogue: Towards Cooperation, Development, and Progress, will take place at the Congress Centre of the EXPO Business District in Astana on June 8-9.
ASTANA